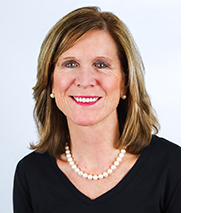 I am Board Certified for Therapeutic Massage and Bodywork (BCTMB) and Wisconsin state licensed (#2991-146) in massage therapy with over 15 years of experience in therapeutic, chiropractic and spa. I am a graduate of Blue Sky School of Massage and Therapeutic Bodywork.
My goal is to improve your physical, mental and emotional health and enhance your well-being. I offer a professional, safe and calm environment to relieve stress, decrease pain and chronic discomfort, increase flexibility and rejuvenate your body.
I believe that continuing my education in massage therapy is an important aspect of my profession. The focus of my studies concentrated on therapeutic massage as well as stress management. Currently, I am a teaching assistant at Blue Sky School of Massage. I also attend classes/seminars to further my education on the latest research and techniques in massage therapy.
"My greatest satisfaction is to therapeutically assist in pain reduction anywhere in the body, including lower back, neck and shoulder pain. I consider it a sacred privilege and an honor with due respect to administer body work on my clients. Each massage is tailored to your needs."
– Katherine